Popular Tags
thai str8 malay hidden gay virgin skype soapy_cocks bridal_dresses crossdresser sex emo japan Videos Young boys twinks teens video hairy cute black singapore straight video_sex spy piss videochat bareback taboo drunk muscle incest daddy asian Coolmansex evening_dresses soap escort malaysia boy anal Twink bdsm soapy_showers masturbation wigs bottom download young_boy
Recent Status Updates

31 August
Peter TheToy
Man oh Man, My ass and throat took some heavy abuse this weekend!
31 August
kestrelferry
I HAVE A FANTASY TO BE USED AS A SEX SLAVE!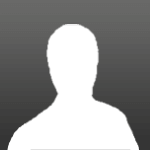 28 August
Abay66

28 August
bottomguy76
Had some good daddie dick on my b day, felt great being used like a total useless whore, love my life :)) !!

28 August
John4Cocks
Recent Topics
4309

Total Posts

61168

Total Members
preetesh1982 Newest Member
29 users are online (in the past 15 minutes)
0 members, 29 guests (See full list)
0 users active in live chat